Your Trusted Source For Quality SIPs Information From The SIPs Design & Construction Specialists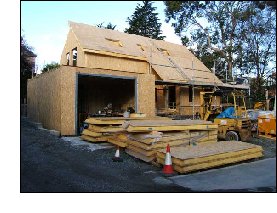 SIPs Panels, SIPs Roof Panels and SIPs Manufacturers
Thinking of using SIPs (Structural Insulated Panels) for you next project? Then creating a rock-solid SIPs design becomes your first and highest priority... And that's before you even think about the SIPs construction process. Structural insulated panels are a wonderfully innovative system. Their benefits over traditional building methods are many-fold. But there are potential pitfalls, and as is the case with any major scheme of work, you must pay due diligence... This website has been designed to help you do just that. Perhaps you're a self-builder with a vision for your next dream home (and an environmentally friendly one to boot!). Or maybe you're an experienced architect looking to outsource parts (or all) of the design process. We'll help you find the technical, in-depth information you require to help you decide whether our services are right for you. Even if you're a seasoned SIPs builder or SIPs manufacturer, you may need a bespoke SIPs design service for your clients. You'll learn more about what we offer on these pages. Take a good look around the site and be sure to sign up for our monthly newsletter Tips For SIPs. It features industry news, design & construction tips and new frequently asked questions from our own clients and visitors. And finally, please do not hesitate to send us your SIPs questions. Whatever the topic, we welcome enquires and we are more than happy to offer advice or point you in the right direction.
For more information on our SIPs Panels and SIPs Roof Panels just contact Sips Design, leading SIPs Manufacturers in Merseyside
Click here for our contact form and details
---
FREE Monthly E-Mail Newsletter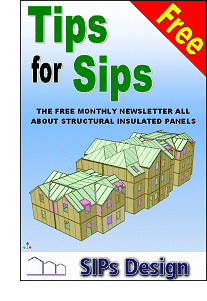 Tips for Sips is the free monthly newsletter here at Sips-Design.co.uk. It's written exclusively for people working with structural insulated panels... self-builders, architects, developers, SIP manufacturers and so on.
Each issue features new articles, tips and industry news as well as our clients own frequently asked questions. Simply enter your details below and "Tips for Sips" will be sent hot-off-the-press straight to e-mail box!