Frequently Asked Questions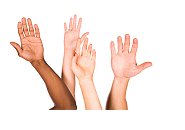 Here is an ever-expanding list of frequently asked questions about SIPs (structural insulated panels). Most have come from our pervious clients or visitors to this website. If you have a question about SIPs, and you don't see it here, please use the contact form at the bottom of this page to submit your question. Some will get back to you asap.


Q. How new is SIPs technology?
SIPs (structural insulated panel system) has been used in domestic and commercial building projects in America since the 1950`s.
Q. When was it first introduced to the UK?
SIPs have been used for general construction in the UK since 1997, with its popularity exploding since 2009.
Q. Are SIPs panels safe in the event of a fire?
Only Approved SIPs panels with BBA Certification have passed every required fire test in domestic and commercial building project
Q. Does the SIP building system need a vapour barrier?
SIPs panel constructions do not need a vapour barrier, although it is recognised as good practice in the UK to install either conventional polythene or foil backed boards.
Q. What is the U value?
U value is the measurement of heat loss through roof, external walls and ground floor. The lower the U value, the more energy efficient the property.
Q. Are SIPs environmentally friendly?
Yes, by having less gaps and air leakages it creates a warmer property that is easier to heat and retain the warmth within. Q. How long will a building made with SIPs panels last?
Construction industry dictates that buildings must last for a minimum of 60 years and the proper approved SIPs meet all the requirements.
Q. Why should I use Panelwyse and not an architect to design my SIPs building?
Panelwyse tolerance is recommended to be +/- 2mm to ensure correct and accurate erection to all SIPs panels.
Q. What is thermal bridging?
Thermal bridging is the ability of external cold transfer to internal walls that can result in cold spots and damp. SIPs panels having an insulated core virtually eliminate cold bridging.
Q. What heating system should I use?
Any heating system is acceptable for a SIPs construction, but needs to be downsized due to air tightness and efficiency of a SIPs building.



---
Don't See Your Question Answered Here?
Then use the contact form below to send us your SIPs-related query: